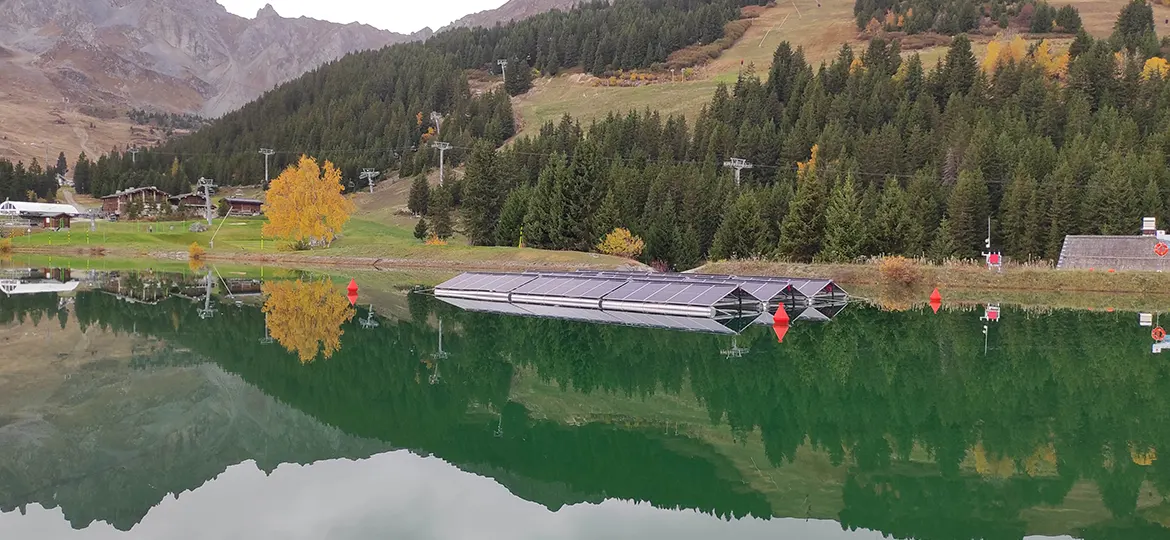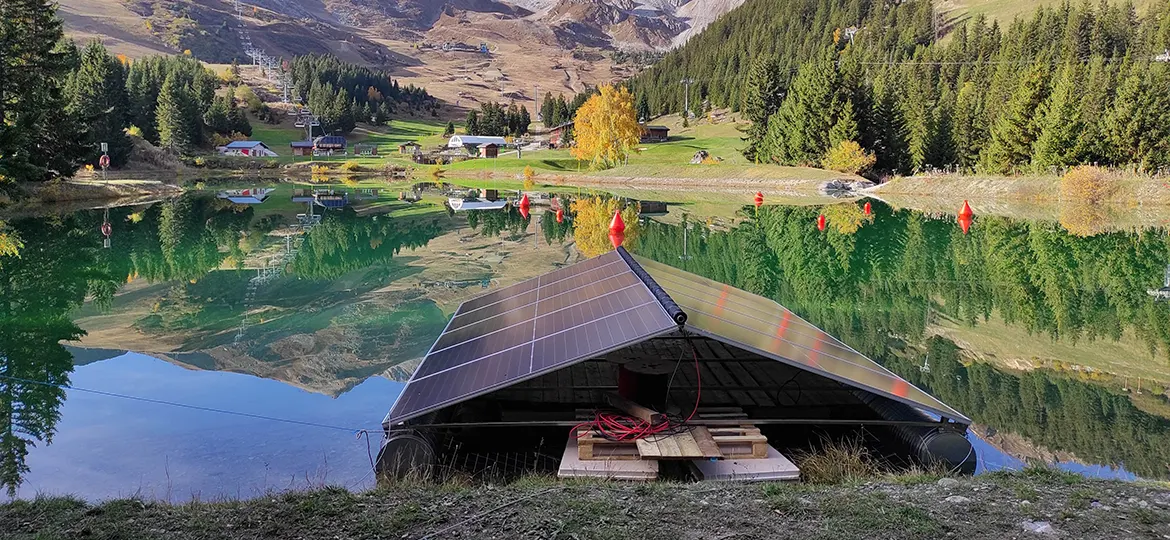 Product Description
HeliosLite has been collaborating with the Société des 3 Vallées since 2019 on the combining photovoltaic plants on high-altitude hill reservoirs with any impact on to improve the production of artificial snow. The "East-West" version of HeliosFloat is part of the exclusive license agreement with exceptional allowance for HeliosLite to experiment the product with S3V.
Product Features
Non-flammable and 100% recyclable aluminum structure.
UV-resistant structure.
Higher wind resistance.
Significant reduction in logistics costs.
On-site production reduces the land required for assembly and lowers environmental impact.
Unique O&M platform improves worker safety and efficiency.
Commercial Partner
Protected by an international patent, HeliosFloat will be marketed by a French global industrial group under an exclusive 11-year worldwide license agreement.
Do you have an idea for a disruptive PV structure?
We would be delighted to bring it to market together !